Carillon Assisted Living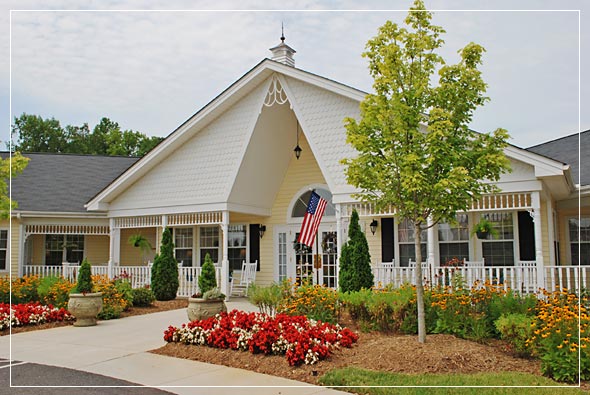 Carillon Assisted Living takes pride in their home-like atmosphere, where residents can live with dignity, respect and independence.
The design of the building, as well as the selection of furnishings, have been carefully chosen to replicate the atmosphere and era in which the residents have lived most of their life.
Carillon also takes great pride in each of our assisted living communities being a valued partner in the surrounding community. Carillon serves as a host location for various community groups and events that focus on enriching and improving the quality of life of their residents.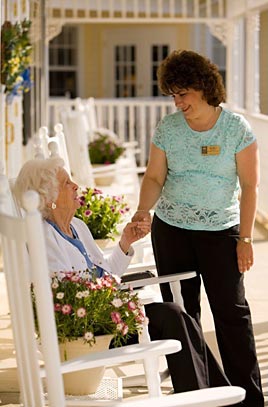 Carillon Assisted Living's philosophy is based on three foundational pillars from which all operations and policies are conducted and developed:
Wellness - Carillon Assisted Living communities provide an environment that focuses on wellness and health (as opposed to sickness) in which our residents flourish with an appreciation of life, family and well being.

Preservation of Dignity and Independence - The preservation of our residents' independence is primarily enhanced by the Carillon cornerstones of service - quality resident care, a rich and active social program, and varied and gracious dining. The design of the building, the selection of the furnishings, and the training of our team members have been carefully planned to replicate the atmosphere and era in which the residents have lived most of their life and to encourage these cornerstones.

Social Interaction and Well Being - Every human life is enriched by constant positive interaction, both lighthearted and significant, with other's. All of Carillon's common areas promote social interaction and well being between residents and our constant stream of visitors and volunteers. Carillon team members are committed to hosting well-planned, detailed activities and events seven days a week that fulfill a tremendous range of resident interests.
Location Map
Request Information
For more information on Carillon Assisted Living please select the online form button below and complete the online form or call 800.975.6024.
Services
24-Hour Supervised Care
Licensed Nurses on Staff
Assistance with Basic Activities of Daily Living
Assistance with Medication Management
Access to Home Health, Therapy and Other Care Services
Breakfast, Dinner and Supper Graciously Served in our Dining Room
Tea and Coffee Service
Snacks Available 24 Hours a Day
Special Diets Available Upon Physician Request
Full Daily Program of Activities, Recreational and Social Events
Basic Laundry
Utilities (Excluding Monthly Phone and Cable)
Housekeeping
Scheduled Transportation
Worship Services
Community Features
Resident Rooms with Bay Windows and Full Private Baths
Parlor with Fireplace
Wraparound Porches with Carolina Porch Rockers
Private Dining Room for Special Occasions
Sunrooms
Country Kitchen for Personal Cooking and Activities
Trellised Arbors and Patios
Spa with Whirlpool Bath
Beauty Salon
Resident Gardens
Landscaped Grounds and Courtyards
Walking and Exercise Paths
Media and Game Rooms
Personal Laundry Area
24-Hour Security with Fully Monitored and Alarmed Entrances
Lockable Resident Room Doors
State-of-the-Art Smoke Detection and Sprinkler System
24-Hour Emergency Call and Care Tracking System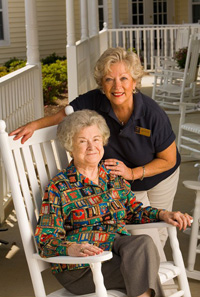 For more information about Carillon Assisted Living call Toll Free: 800-797-1421