Personal Lifestyle Community Consultant

In addition to providing you with information on coastal North Carolina's top retirement communities, Silver Coast Properties can personally assist you with your community search. Speak with one of our experienced community specialist for guidance with your real estate search at no cost.

We are working for you
Our experienced representatives help you coordinate your visit, including scheduling community tours and accommodations. A licensed and knowledgeable broker accompanies you during your visit to each community, providing you with unbiased assessments of neighborhoods, communities and market conditions. We take the sales spin out of the decision making and allow you to make informed decisions about your future purchase.
Benefits of working with our team


Save time and money focusing on those communities that best fit your needs
Access to both developer owned and pre-owned properties, including homes, homesite, and distressed properties
Unbiased information on communities, neighborhoods, and market conditions
Help you with negotiating the purchase price of your new property
Expose you to communities or neighborhoods that are no longer being marketed by developers. These completed communities offer additional real estate opportunities that visitors may not be aware of without being familiar with our area
Coordinate your visit, schedule appointment with community representatives and assist with securing accommodations for your visit
Provide insight into potential issues which may affect your decision, such as planned roads and highways, potential nuisances, and area issues which may influence the future use and enjoyment of your new home
Guided tour of the area so you understand the nuances of each community and help you understand the pros and cons of living in a particular geographic location
With years of experience in both residential real estate brokerage and working directly for area developers, we employ years of experience to help you find the right community and the best price.
Call us toll free to discuss how we may assist you with your search at 800-797-1421 or complete the form below and we'll contact you to better understand your needs.
---
Success Stories
"In my opinion, there is not a more knowledgeable,
group of professionals or honest real estate agency than Silver Coat Properties.
Before bringing me to any housing developments, showed me the Coastal Carolina area, so I could get a perspective on which area I wanted to live.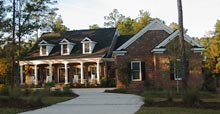 They listened to what I wanted when I retire, and then took me to housing developments that he thought would be a good fit. They were very honest when I asked questions, but was never negative or pushy with his responses."
— J. Caselli, Carmel, NY
"We met with Silver Coast Properties after working with two other local realtors. The other realtors were more interested in promoting properties they had for sale than servicing our requests. Durng our first meeting with Silver Coast Properties we explained our real estate needs and within a matter of days they had selected several properties that met our criteria.
Within two weeks we closed on a property that met our criteria in terms of both |
location and price. During the entire process Silver Coast Properties was knowledgeable, accessible and responsive to our needs as evidenced by our purchase. ."
— B. Sullivan, Shallotte, NC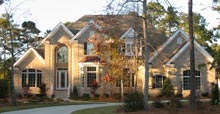 "I can not say enough positive things about my experience with Silver Coast Properties. They always spent as much time as was needed, answered as many questions as I had, and then some. We travelled many miles and saw many properties before I made a decision. They are personable, professional and patient, astute, aware and accommodating, thorough, thoughtful and truthful. My experience was a pleasure throughout and I never felt the least bit of pressure. I totally enjoyed working with Silver Coast Properties and give him the highest recommendation possible (in fact I have done so already)."
— D. Jensen, Mahopac, NY
"My wife and I knew that we were interested in buying a vacation home in the Brunswick Isle area, but we had no idea there were so many developments and choices. Since we were from out of state, the process of buying a home was more complicated. Silver Coast Properties listened to us. They made sure he understood exactly what we were looking for and what we were comfortably with. They made sure we knew the advantages and disadvantages of each community. They were patient with us and found the perfect home for our family. We have since used Silver Coast Properties for other properties and have recommended him to other friends and family. They are laid back, low pressure professionals."
— B. Donahue, Montvale, NJ