Ten Questions to Ask When Buying Coastal Communities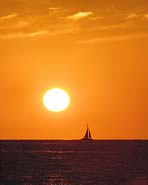 What is the elevation of the property and does it require flood insurance? The requirements of flood insurance in low-lying areas and the associated monthly fees can dramatically effect the monthly ownership costs.
What are the homeowner fees and what do those fees include? Homeowner fees range from one community to another and generally cover the maintenance of community areas, including landscaping, amenity areas, and road maintenance (depending if they are public or private). Some communities require additional fees in addition to the standard homeowner dues to utilize community centers and belong to clubs and organizations.
What are the future development plans for the area surronding the community being performed both publicly or privately? There maybe future projects or existing detractions surronding the community which may affect you decision to own. Perhaps there is a road being built that will affect the property your investigating or a landfill nearby, producing unpleasant odors. These projects may be negative or positive, but the sales person should provide you with the information so that you may evaluate the full offering. This is a prime example of the benefits of having buyer agency representation.To learn more about real estate agency and the importance of understanding the different forms avaialable to buyers and sellers in North Carolina, visit Working with Real Estate Agents.
What is the current population density and future density of the community? Density can drastically effect the convenience in which you can use the community amenities, increase community traffic, as well as reserve tee times at golf communities. Know the current and anticipated number of amenities centers and golf membership limits,and multi-family structures.
What architectural standards exist and what it the planned minimum home square foot minimums for a given community or neighborhood? Continuity of neighborhoods and communities will help preserve the value of your property.
How many entrance(s) does the community have? Being able to come and go freely and with out needing to drive through the entire community should not be overlooked. An extra 25 minutes to reach the main access gate of a community can be frustrating.
How close is shopping and entertainment? Having easy access to grocery stores, restaurants and entertainment are an obviously convenience issue when dealing with communities that are remotely located.
Are you required to build your home in a given time-period? Many developers will require you to begin construction in a specific period of time, which could be as little as 30 days from property closing. Be sure that the requirements, if any, fit into your plans.
What are the visible storm water run off systems? Storm water systems include the barriers or curbs, as well as storm drains and retention ponds. Generally, the wider the curb-side gutter the better. This not only looks appealing, but also will keep storm water off of your property and channel it into storm drains.
Who are the current residents? The demographics and general personality of community members plays a strong part in how comfortable you will feel in the respective community or neighborhood. Make an effort to speak with community members and learn about their experiences within the community.