Managing Your Property Search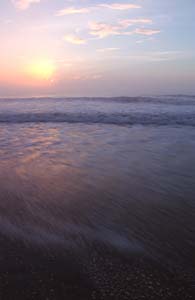 Congratulations!
Your proactive interest in coastal real estate in North Carolina puts you ahead of many who have yet to begin their North Carolina property search. With the millions of baby boomers moving into retirement the demand for second homes, retirement homes, and vacation properties has created increasing coastal property prices. Some studies indicate that more than 10% of the 72 million baby boomers may be relocating to the Carolinas over the next 15 years. If the past demands created by this enormous demographic repeat themselves real estate prices will continue to increase over the next 15 years.
Planning, Planning, Planning
Moving is a very stressful and compounding the stress is searching for a new home in an alien area. The best way to combat the unknown is to have a solid and realizable plan.
Even the soundest strategies encounter speed bumps along the way. Whether you encounter financial or personal difficulties it is important to keep your eye on the prize and remember what you've worked so hard toward. To minimize the stress and pitfalls, develop a plan and schedule with a clear timeline that has specific goals and targets. If your retirement date is several years away, begin your search now and develop a strong idea what type of lifestyle you will enjoy most and marry that you the location. Buy the property as soon as your are financially able and this will not only save you money, but will reduce the stress as you close in on the move date. If you have already secured property and are a year out it is time to begin planning for your new home. Custom homes allow you that dream home but require additional planning.
Download and print out the Property Search Questionnaire to help keep the communities that you visit organized on paper. Property Search Questionnaire.pdf
Select Your Builder Wisely
If you have decided on a custom home be sure to contact builders that are familiar with the community in which you plan to live. Generally, a preferred builder list is available from your sales person upon request. A preferred builder that is familiar with the architectural standards that a community maintains will reduce the planning and approval time. Plan on eight months for a home to be completed upon approval by the architectural review committee.
Good luck and remember that no matter how stressful moving may be, the means will justify the ends and you will be happy in your new location.