Grand Dunes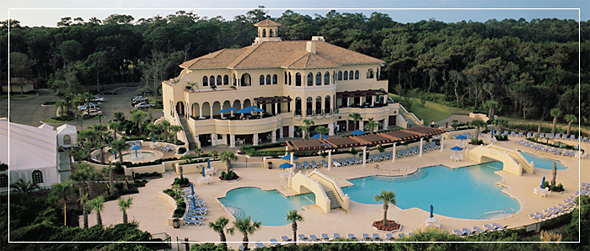 Grande Dunes
Myrtle Beach, South Carolina
Nestled along Myrtle Beach's celebrated Grand Strand, Grande Dunes is the most dynamic master-planned residential resort ever to grace the Carolina coast. Spanning 2,200 lushly forested acres of prime property—from the Atlantic Ocean to west of the Intracoastal Waterway—this distinctive community offers gracious living, a splendid natural setting, world-class amenities, and classic Mediterranean-style residential excellence.
This unparalleled choice of elegant single-family homes, oceanfront or Intracoastal condominiums, golf cottages and dazzling views is matched only by the multitude of opportunities to enjoy the best life has to offer. Come and experience the enchantment and carefree joy of Grande Dunes…the most prestigious resort in Myrtle Beach.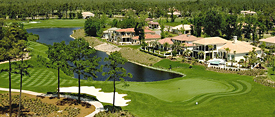 Luxurious Golf Courses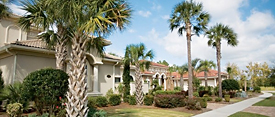 Beautiful Homes and Architecture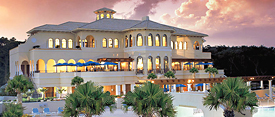 The Ocean Club Oceanfront Club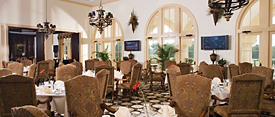 Fine Dining at the Members Club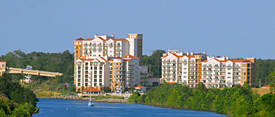 Waterfront Condominiums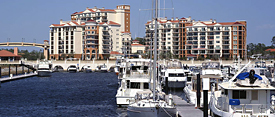 Luxurious Full Service Marina
Community Amenities












Offers Beach Club Facilities
Offers Canoe and Kayak Access
Offers Biking Trails
Offers Onsite Fishing
Offers Indoor
Swimming Facilities
Offers Outdoor
Swimming Facilities
Offers Fitness Facilities
Offers Tennis Facilities
Offers Onsite Dinning
Offers Golf Facilities
Marina Facilities
Walking Trails

Location Map
Real Estate Offerings
Single-family, site built custom-homes & condominiums
Homesites begin in the low $100s
Homes beginning in the mid $400s
Condominiums beginning in the $100s
Community Features
Ocean Front Private Beach Club

2 Championship Golf Courses
State-of-the-art Golf Academy
Full Service Marina
Full Service Tennis Facility (Clay)
Indoor and Outdoor Pools
4 Onsite Restaurants
24/7 Security
Fitness Facility
Golf Course Awards & Honors
Golf Digest
2009 "America's 100 Greatest Public Courses" (#77)
2005 "Top 50 Courses of Myrtle Beach" (Resort Course - #15)
2001 "Best New Course In America"
GOLF Magazine
2008 "The Best Courses Near You" (#18 in South Carolina)
2002 Top 10 News Courses to Play"
Golfstyles Carolina
2006 "100 Must-Play Courses of the Carolinas" (Resort Course)
Golfweek
2005 "America's Best State-by-State Public Access Courses"
2005 "Top 100 Residential Golf Courses"
2002 General Manager/Director of Golf Mike Buccerone selected as one of its "Forty under 40"
2001 General Manager/Director of Golf Mike Buccerone nominated for "Forty under 40"
South Carolina Golf Course Ratings Panel
2009 "25 Best Courses You Can Play"
2007 "25 Best Courses You Can Play"
2006 "Top 50 Golf Courses"
2005 "Top 50 Golf Courses" (Members Course - #31, Resort Course - #35)
Myrtle Beach Golf Magazine
Sun News Best of the Beach Poll
2006 "Best Golf Course"
2005 "Best Golf Course"
2004 "Best Golf Course"
2003 "Best Golf Course"
2002 "Best Golf Course"
Zagat's Survey
2003 "America's Top Golf Courses"
Golf Courses
For more information about Grande Dunes call Toll Free: 800-797-1421